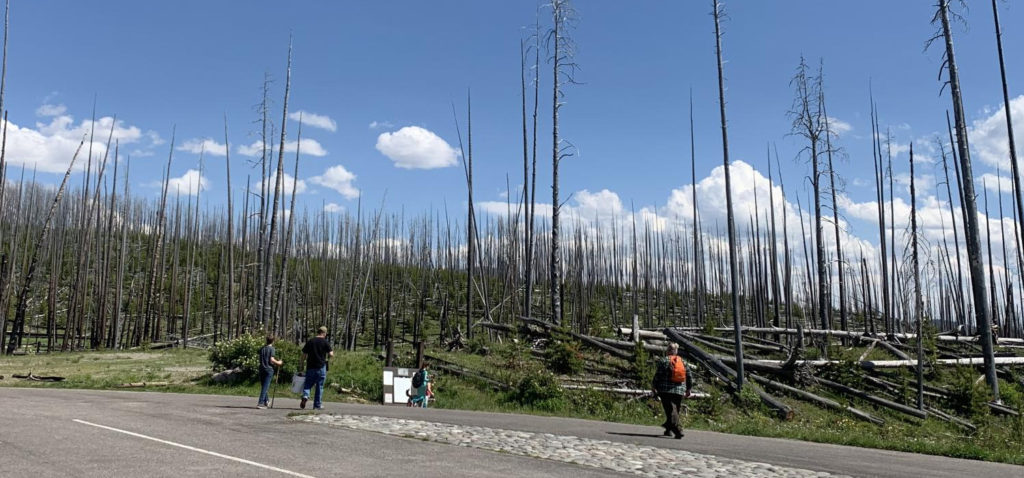 2019-07-06 Fishing
We finally got David to go along with us fishing. To be honest he is working 10 to 12 hour days, so we let him slide on the fishing part.
We headed out past Steamboat Point. The spot we were headed turned out to be in-accessible for a couple of old guys with bad joints, I with my knees and David with his hip. We did have an enjoyable short hike with the kids, despite not getting down to the lake shore to fish.
We ended up going to a place we had gone fishing before without David. If it was a river I would call it a sand bar, but since we were at the lake, I am guessing that it is called a spit? There are no signs designating the area and the maps do not give it name. So I call it, "That long narrow strip of sand between Lake Village and West Thumb past Pumice Point just north of Anglers Bluff." I guess we could give it our own private name. I know, how about, "The Strip."
Alas, even with David along, none of us caught any fish. We did not even get any strikes.
---
---
Mark