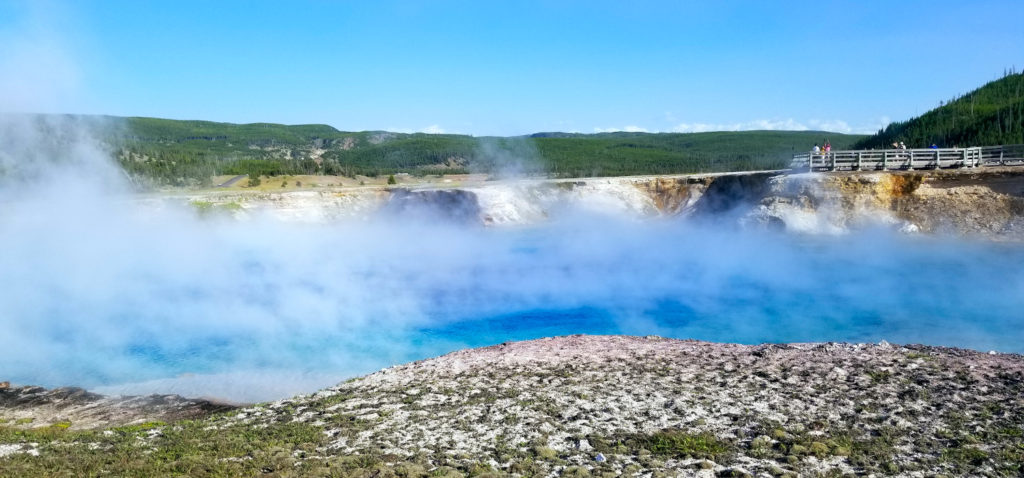 2019-07-24 Geyser Basin
The big attraction here is the Grand Prismatic Spring. The best view is from an overlook located up on a hill. The trail to the overlook is long and crowded, plus it starts out a few miles away at the nearest bridge.
One strange thing we all saw is the steam seemed to be different colors. The colors in and around the pool are different colonies of bacteria. But what causes the steam to be different. We have seen blue and orange.
---
---
Mark