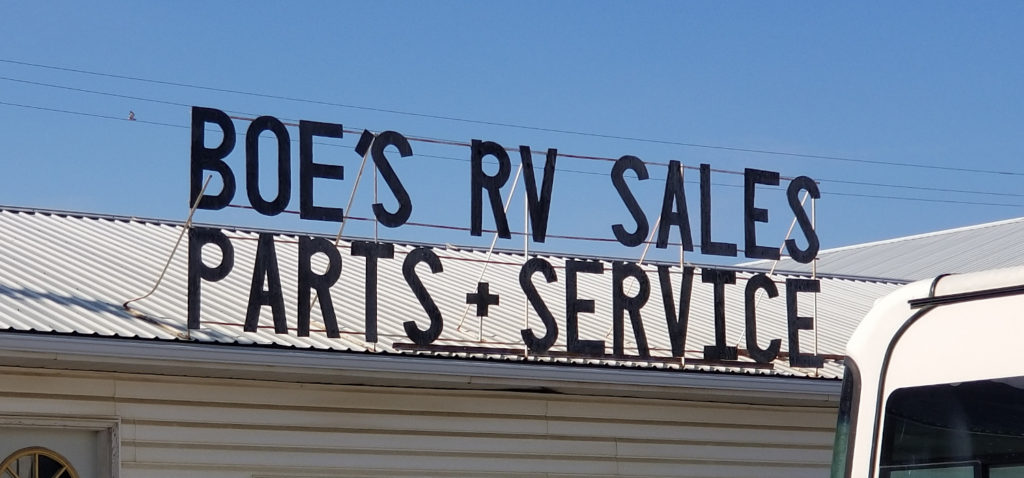 2019-08-12 Boe's RV Sales And Service
My son-in-law and daughter bought an enclosed trailer in Montana, the price was right. Their Jeep was prewired for trailers, but did not have a trailer brake controller in it. They figured since it was prewired it would be best to have a Dodge dealership install a brake controller. We were visiting family in Idaho Falls Idaho and had the time to get the work done. That was a mistake! Not to mention which Dodge dealership in Idaho Falls, wait there is only one, they charge them two hours labor to install the brake controller. You would think the dealership would know what they were doing, they did not.
We picked up the trailer in Montana and returned back to the apartment in Yellowstone National Park. The brake controller did not look to be working as it should, but felt to be working. The next few days we packed all our stuff and loaded the trailer. Once we had a load in the trailer it was obvious that they were not working, but we pressed on.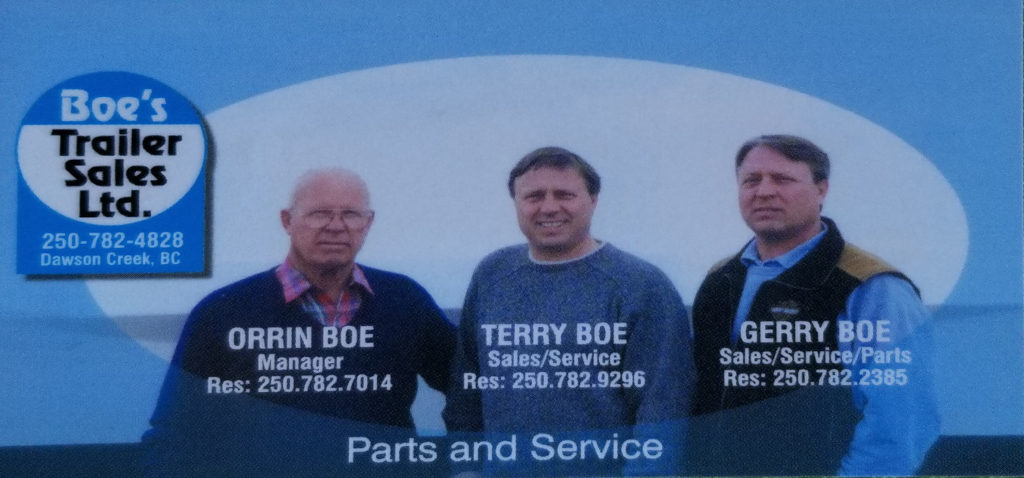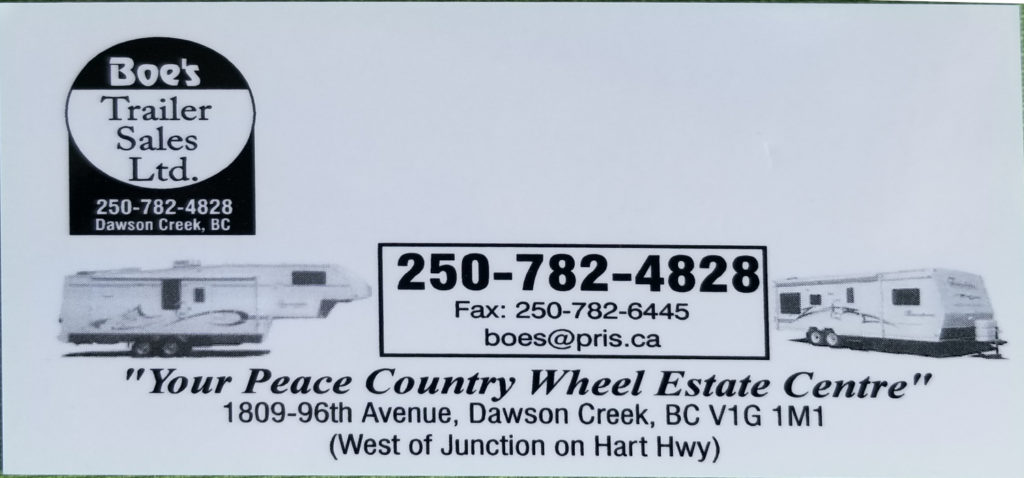 By the time we got to Dawson Creek British Columbia Canada we decided the brake controller issue needed to be addressed. A quick search on Google Maps and we found Boe's RV Sales and Service. They were close by. Once we were there they immediately came out and diagnosed the problem and then repaired the problem.
The wire that leads to the trailer brakes was still rolled up under the hood next to the firewall, not hooked up to the controller. The dealership hooked the brake wire from the controller to some odd wire under the dash! The Dodge dealership was almost clueless installing the brake controller. They are not standing behind their work. They reinforce the saying, "stealership."
If you are every in Dawson Creek and need RV or trailer parts or service checkout Boe's RV Sales and Service.
---
We saw small herd of mountain goats and a lone caribou after leaving Dawson Creek.
---
---
Mark