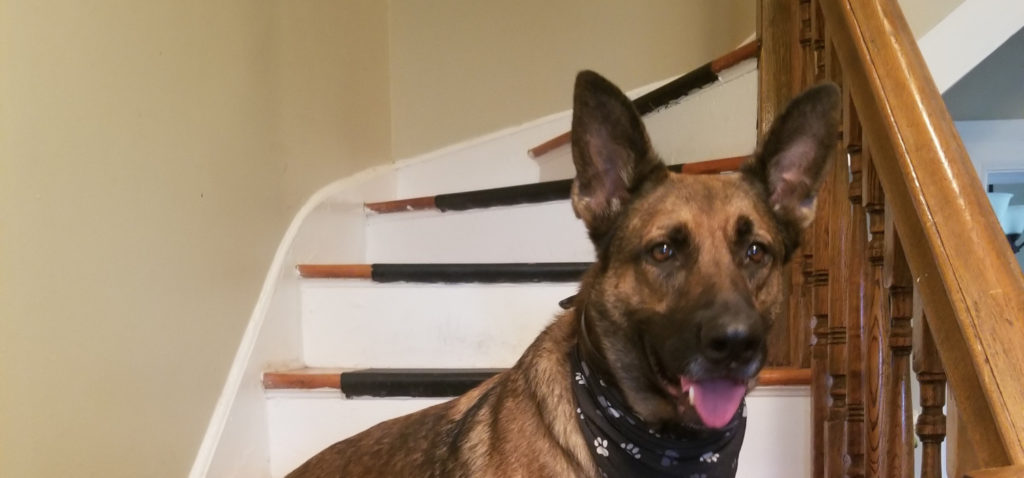 My Dog Rocket
I have a Belgium Malinois. He is not the perfect pet for a home. Malinois's need a job to do and lots of exercise. He is a great companion. We did not get him as a puppy, we rescued him from a high kill shelter in California. So he has some issues we are working on. He can be antagonistic and a bully to our other dogs, he wants them to go away. He also has separation anxiety. He is incredibly smart, but for being so smart he sure does some dumb stuff.
He is a quick learner and constantly tries to predict (anticipate) what I want or what I am going to do. But he can not grasp the idea of shake. He does a sit stay pretty good but no shake! He is both play and food motivated. That makes it pretty easy to train him.
We go for a short walk almost every day. I have bad knees so we do not get far. I have a 'Chuckit!' and two balls, he goes all out chasing the ball. He would chase the ball until he dropped. So we only play for as long as I think it is good for him. It is my goal to take him out for at least two walks every day, it would benefit both of us.
When we go out on a walk, before I break out the 'Chuckit!', we work on jumping up on obstacles, large truck tires, benches, and a large platform. Also we work on walking along the benches of picnic tables and small bleachers. I think working with him on an agility course would be fun.
Mark