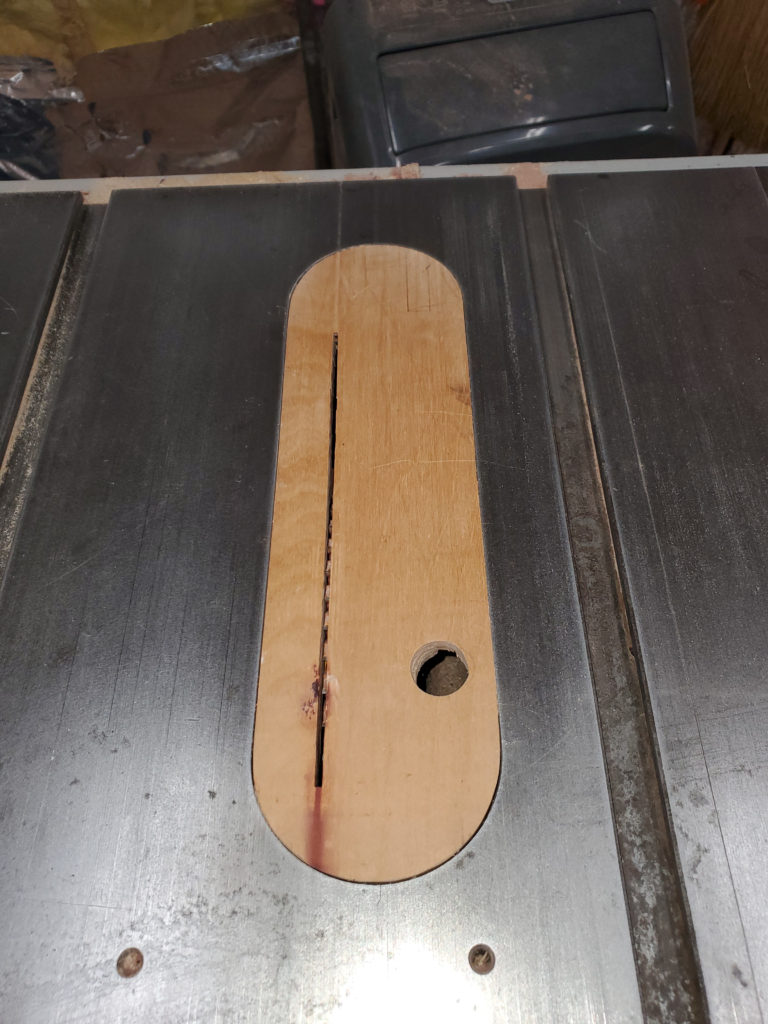 Zero Clearance Insert
One of my kids (adult kid) was milling firewood into lumber and he managed to bend and crack the factory insert. Besides I have been wanting to make one of these for awhile.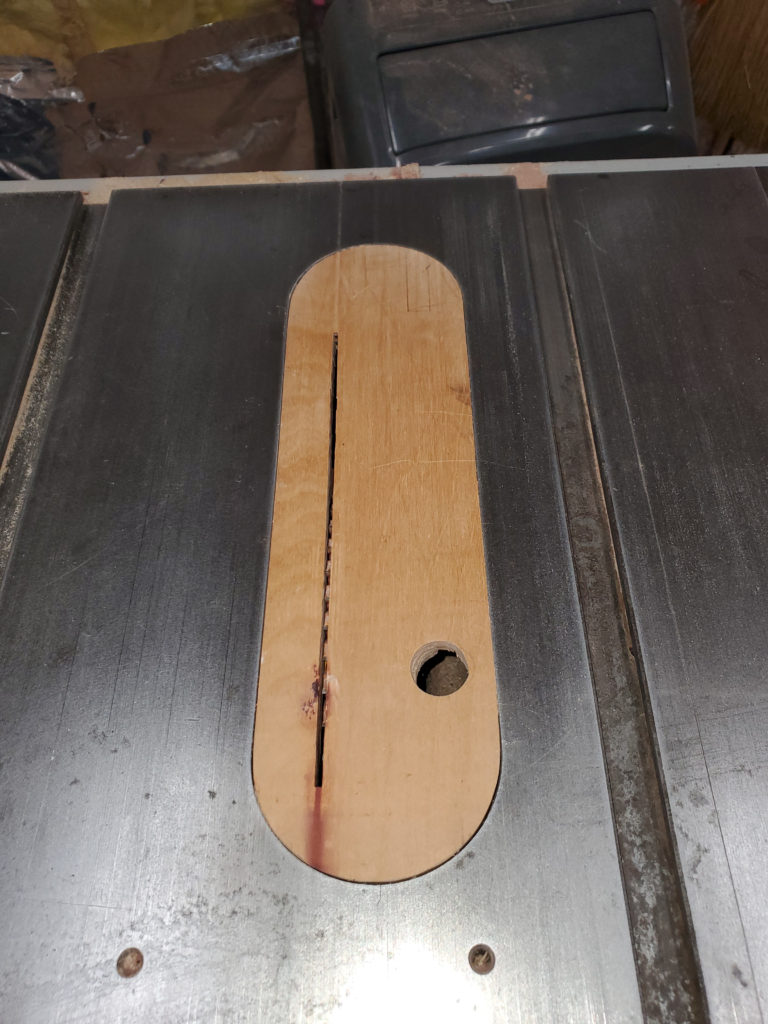 I call this my version 1, there are a couple of things I want to do differently. I want to add a splitter and I want to use set screws instead of the flat head screws that I used on version 1.
With the flat head screws you had to remove the insert to adjust the height of the insert. The set screws would be accessible from the top using an allen wrench, which will make leveling the insert of the top of the saw much easier and faster.
The splitter will need to be removable or I will need two inserts, one with and one without a splitter. Ideally I will need an insert for each saw blade that has different size kerfs. Then any beveled cuts will need an insert with a wider opening much like the factory insert.
Mark