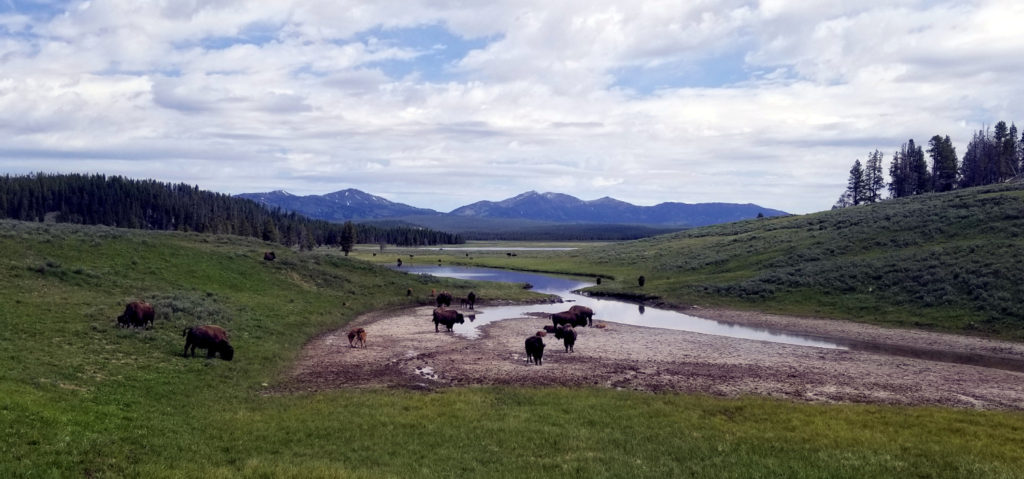 2019-06-30 Canyon Village
We returned to the south rim of the Yellowstone Grand Canyon, to see the upper falls. After hiking the short distance to the upper falls overlook, I took the Jeep up to Artist Point. Sandra and the grand kids hiked the south rim trail up to the point. Where we ate lunch. Sandra and Nickoli finished the loop that took them past Clear Lake and ended at Wapiti Picnic area, where I picked them up at.
We went to Sunday Church Services held at the amphitheater at the Canyon Village Campground. It was quite unique having service outside.
---
---
Mark