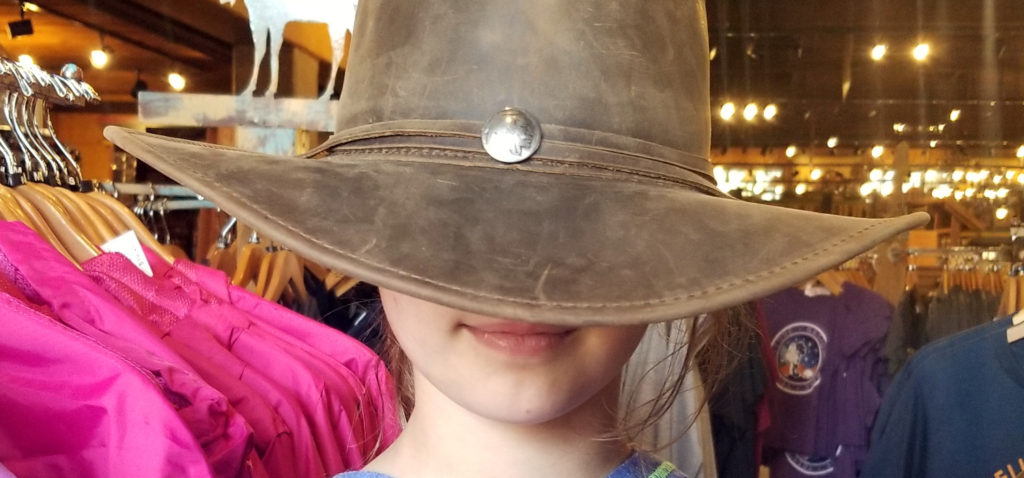 2019-07-29 Back Yard Elk
Bison in the front yard and elk in the back yard. We have seen one bear in the back yard but we did not get a chance to photograph it. I have come to the conclusion that even though cell phone cameras take great photographs there is not substitution for a longer lens.
We were in the Fishing Bridge General Store when the girls tried on a cowboy hat. They looked so cute I could not resit taking a couple of photos.
---
---
Mark